Hesperian Health Guides
How To Feel Better While You Heal From a STI
The sooner you begin treatment for your STI, the sooner you will feel better. Take all the medicine you were given, even if you start to feel better before you finish the pills. To get relief from the discomfort of a STI before you are cured:
If you have sores or itching of the genitals, sit in a pan of clean, warm water for 15 minutes, 2 or more times a day. If you have a yeast infection, you can add a small amount of lemon juice, vinegar, yogurt (without sugar or flavors), or sour (fermented) milk to the warm water.
If you have painful herpes or other genital sores, try one of these treatments:
Wrap a piece of ice in a clean cloth. Put it directly on the sore for 20 minutes as soon as you feel the sore developing.
Make a compress by soaking cloth in cooled black tea and put it on the sore. A compress made from aluminum acetate solution is also soothing.
Sit in a pan or bath of clean, cool water.
Mix water and baking soda or corn starch into a paste and put it on the sore area.
If you have genital ulcers and it is painful to pass urine, pour clean water over your genital area while you urinate. Or sit in a pan of cool water while you urinate.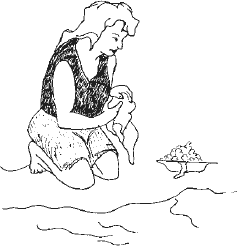 If you have pain, take a pain medicine such as aspirin, ibuprofen, or paracetamol (acetaminophen).
Wear loose underclothes and pants. This lets air circulate around your genitals which will help you heal.
Wash your underclothes once a day and dry them in the sun. This kills germs that can cause infection.
Do not have sex until you feel better. If you do have sex, use a condom with lubrication.
This page was updated:
16 Oct 2019