Hesperian Health Guides
Hesperian HealthWiki
Access free health information on many topics in our HealthWiki. Information in Hesperian's HealthWiki has been vetted by professionals and tested by individuals in community settings.
Like what you see? Donate to Hesperian so we can keep this resource available for free. Questions or feedback? Email us: [email protected].
Helping Children Live with HIV

Innovative community health guide, designed to empower families and communities affected by HIV in their efforts to support children's well-being and healthy development.
Disabled Village Children

This manual contains clear, detailed information and easy-to-implement strategies to support the well-being of children with disabilities, especially in low-resource communities.
Workers' Guide to Health and Safety

Shows how workers can assess their workplaces, recognize hazards, and take charge of their health and safety, especially in electronics, shoe, and garment factories. Focuses on developing actionable alternatives to hazardous conditions and organizing for improvements.
Health Actions for Women

Provides inspiring activities, strategies, and stories that help challenge violence against women, improve access to family planning, foster safe motherhood, promote strategies for better sexual health, counteract restrictive gender roles, and improve health services for women and girls.
New Where There Is No Doctor

Important topics addressing the health concerns that today's world is facing. As new material is developed, links in the table of contents go live. New topics and translations are added regularly to the HealthWiki and several booklets are available for purchase.
Where There Is No Dentist

This dental manual offers instructions for preventive care of teeth and gums, diagnosis and treatment of common dental problems, and oral health and HIV.

Where Women Have No Doctor

Information to help understand, treat, and prevent health problems that affect women. Topics include reproductive health, violence, mental health, HIV, and more.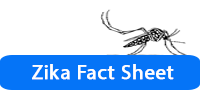 A Book for Midwives

Essentials of care before, during, and after birth. Updated to reflect new WHO/UNICEF guidelines for mothers and newborns.

Most Popular Topics - English
This list of page is automatically generated and is based on the most popular English pages.